If you're looking to record your podcast in a professional setting, have your recorded audio edited and mastered, or need complete end-to-end podcast production, Earbong has you covered. We don't believe in one-size-fits-all cookie cutter plans, so all of our services are tailored to your specific needs. Studio visits before booking are welcome.
In-Studio Podcast Recording
The Earbong Podcast Studio at 199 Cook Street in Bushwick is available for podcast recording 7 days a week from 8am-midnight. We offer professional equipment with an engineer who will set up and manage the session, allowing you to focus on the content of your show. The studio can accommodate up to 4 people and is available at $60 per hour, with a 2-hour minimum. Check out our FAQ for more info.
PLEASE NOTE: A non-refundable 25% deposit is due when booking, but you may also opt to pay the full amount. If your session is paid in advance in full, all but the deposit are refundable as long as cancellation is made no later than 24 hours before your session. No-shows will be charged in full.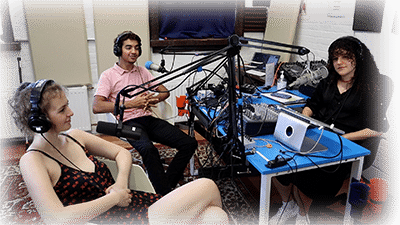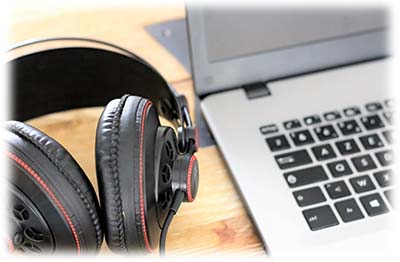 We use the same Internet-based technology as the BBC, Cumulus Media, and many others, which approximates the quality delivered by a dedicated ISDN line. The only requirements on your end are a browser, headphones, and an audio input (USB mics are best, but built in computer mics and earbud headsets work as well.) Our technician will make any adjustments needed to make sure the audio sounds as clear as possible, and we can even host video on Zoom (with audio off) if you prefer to have face to face interaction with your guests. Please see the FAQ if you have any questions.

Podcast Editing & Mastering
Earbong's editors will make sure your podcast sounds professional - a necessity for attracting listeners and advertisers.  We use industry-standard technology and work with you to craft the aesthetic of your podcast.  Our editors can:
Reduce background and room noise
Eliminate long pauses and fillers (uh's and um's)
Fine tune the balance and dynamics of each track
Add music to your podcast
Master your podcast by leveling your tracks, ensuring your file meets streaming standards, adding necessary metadata, and deliver a ready-to-upload master file.
Our editing services start at $75/hr, but the price is variable depending on your individual needs. We will provide an accurate estimate once we understand the scope of work requested, but a good rule of thumb is that editing usually takes 1.5-2x the length of the finished product.  Therefore, a one-hour podcast would likely cost approximately $112-$150.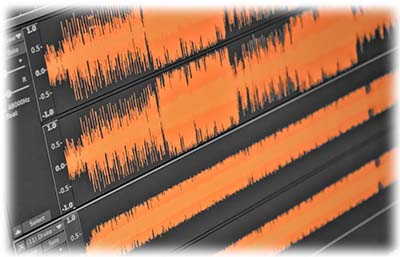 Podcast Producer Services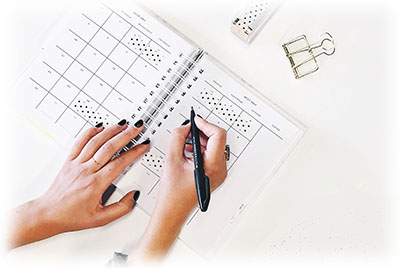 Producing a podcast is hard work, and Earbong can help ease the load by providing a dedicated producer who can take on many of these tasks.  Just some of the services our producers can provide are:
Researching and scheduling guests for your podcast
Writing or editing your scripts and/or questions for your guests
Creating rundowns for your episodes
Coordinating recording sessions
Distributing your podcast to popular platforms
Sourcing royalty-free music
Suggesting edits and preparing cut sheets
Social Media posts and other marketing services
Podcast producers are available at $55/hr, or $1,000 when booked for a 25-hour week (27% discount).
In addition to our core services, Earbong can also provide:
Podcast hosting with full stats and one-click distribution to major podcasting platforms - $20/mo (includes 1,000 downloads; $0.02 per download thereafter)
On-site Tape Sync - $125/hr (within Brooklyn); $150/hr (elsewhere in NYC). In studio tape-syncs available for regular podcast recording rate.
Live Event Broadcasting - Rates start at $1,500. Please contact us for more info.
Internet Radio Consulting - Please contact us for more information